NLPA Lifetime Members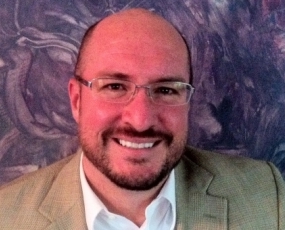 Ignacio D. Acevedo-Polakovich, PhD (idap@msu.edu)
I am an Associate Professor of Ecological/Community Psychology at Michigan State University, where I hold concurrent appointments with the master's degree in program evaluation and the Consortium for Multicultural Psychology Research. I have held various service positions within NLPA, and currently serve as Associate Editor of the Journal of Latina/o Psychology. In 2016, I was honored to receive the organization's Distinguished Early Career Award.
Most of my work occurs as part of Michigan State University's Community-Academic Innovation and Diffusion (Community-AID) Laboratory, which I founded and lead. At Community-AID, we partner with community organizations to develop and evaluate practices that promote the well-being of children, youth and families, particularly those who belong to underserved communities. Within these partnerships, we study and facilitate the influence of children, youth and families on these practices and their evaluation. After I obtained my PhD, my first major investment was to become a lifetime member of NLPA. This only made sense; The support of NLPA and its members was--and continues to be--absolutely crucial to many of my most rewarding professional accomplishments. NLPA is my professional family, and I am incredibly honored to be a part of it.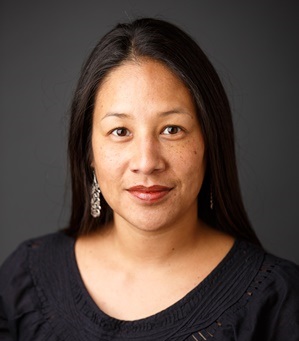 Alinne Barrera, PhD
I am an Associate Professor at Palo Alto University (PAU) where I also serve as Associate Director of Clinical Training in the PhD Clinical Psychology program. As a licensed clinical psychologist I am interested in working with immigrant, Latino, and Spanish-speaking individuals with mood disorders.
My research focuses on designing and testing depression interventions for underserved populations with a recent focus on maternal mental health and the use of technology tools. As a faculty member at PAU, I enjoy teaching courses on the basic principles of clinical interviewing, professional development, and mental health disparities.
I earned my undergraduate degree at the University of California, Berkeley and Ph.D. in clinical psychology from the University of Colorado, Boulder. I completed my predoctoral and postdoctoral training at the University of California, San Francisco and at San Francisco General Hospital (now the Zuckerberg San Francisco General Hospital and Trauma Center).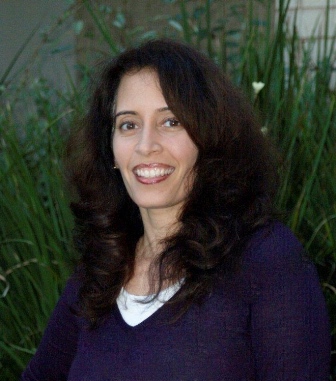 Jeanett Castellanos, PhD (castellj@uci.edu)
I am a lecturer at the University of California in the School of Social Sciences. Dedicated to enhancing the educational pipeline, my areas of research include Latina/o student coping, cultural values and identity, and spirituality and well-being.
I have published in numerous national journals including the Journal of College Counseling, Journal of Counseling and Development, Journal of Hispanic Higher Education, Psychological Reports, and Cultural Diversity and Ethnic Minority Psychology. I received the APA Division 12 (Clinical Psychology) Samuel M. Turner Mentorship Award, the 2012 NLPA Star Vega Community Service Award, and 2012 AAHEE Outstanding Support of Hispanics in Higher Education.
Why lifetime membership? NLPA fosters scholarship and social change while establishing community for scholars who understand the importance of multicultural psychology. NLPA offers a space for scholars and practitioners in the field of psychology to gather and examine important issues in the Latina/o community. A vibrant group, seeking social justice, NLPA generates a platform for critical dialogue that facilitates effective practices and collective scholarship.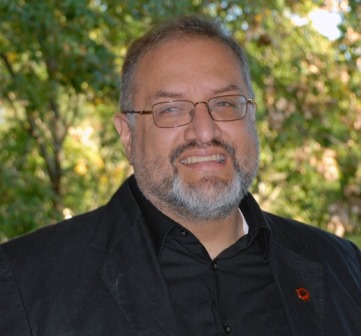 Edward A. Delgado-Romero, PhD (edelgado@uga.edu)
I am a Professor in the Counseling Psychology doctoral program in the College of Education at the University of Georgia. I am also affiliated with the Latin American and Caribbean Studies Institute. I have a research team, BIEN and we collaborate to gather to produce research and provide outreach and psychological services to under-served populations with a focus on Spanish speaking, low-income and often undocumented populations. In addition I have five children, Javier, Isa, Nick, Emma and Gil who keep myself and my wife Angie very busy.
Why I became a lifetime member? In 2002 I helped Patricia Arredondo start NLPA. I was the first treasurer. We needed an infusion of money to support the many amazing things NLPA was doing, so we created this category of membership that, if NLPA was successful, would be mutually beneficial to the group (raise funds) and to the person (over the years it would progressively become a better deal financially). It was a little like investing in a startup. At the time it made perfect sense, I was doing something good with my money and 14 years later - that seed I helped plant has blossomed into the organization we know today. Over the course of my career the Lifetime membership will pay off in over five times the value of the initial investment (calculating yearly membership dues over my working life). However, it's not all about money, I also get a lifetime subscription to the Journal of Latina/o Psychology, Latina/o Psychology Today and membership rates at the conferences. I wish all my investments had been so profitable!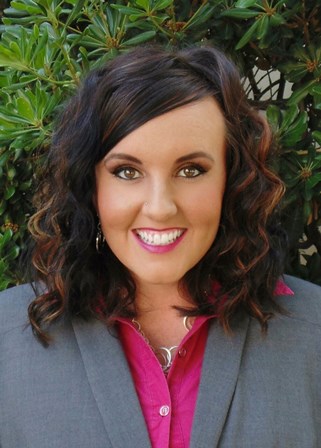 Chelsea Derlan, PhD I am an 1st year Assistant Professor in the Department of Psychology at Virginia Commonwealth University. My work examines how risk (e.g., discrimination) and strengths (e.g. family, cultural socialization) inform Latino and African American youths' positive psychological, academic, and health outcomes.
The majority of my research involves two main areas: (a) assessing what young children understand and feel about their culture (i.e., ethnic-racial identification), and how this plays a role in development, and (b) examining the interplay between individual and contextual factors as they inform adolescents' ethnic-racial identity and adjustment. Additionally, as a member of the Culture, Race, & Health Core at the Institute for Inclusion, Inquiry, & Innovation at VCU, I am working as part of a transdisciplinary team to design studies and interventions to address and reduce health disparities. I run the E.M.P.O.W.E.R Youth Lab (Examining & Motivating Positive DevelOpment & Well-being among Ethnic-Racial Minority Youth) at VCU.
I decided to become a lifetime member of NLPA because I really felt the mission and initiatives of the organization aligned well with my personal and professional goals. As a mixed Latina/White scholar who was the first in my family to graduate college, there were many challenges as I navigated academia. I know that I would not have made it without the support and constant dedication of a team of mentors I have been so blessed to have in my life. Personally, I am invested in mentoring other ethnic-racial minority scholars to be successful in their own journeys. The members I have met from NLPA have been so tremendously open and supportive, and I feel truly honored to become a lifetime member of such a phenomenal organization!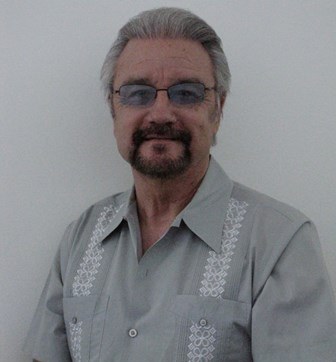 René Diaz-Lefebvre, PhD (r.diaz@gccaz.edu)
For many Latina/o students, the community college represents a crucial and invaluable starting point into the sometimes perplexing and overwhelming world of higher education. After 42 years teaching at 6 community colleges, I "retired" last year. I had the privilege of interacting with some incredibly talented students, including DREAMers. Of many accolades, including Arizona Professor of the Year (first Latina/o), earning the NLPA 2014 Padrino Lifetime Achievement Award is the highlight and most meaningful recognition of my career.
As a young Chicano psychologist starting out in the '70's, there were no professional organizations available for us, los veteranos del movimiento, to truly be ourselves or honor nuestra cultura. We stayed connected as best we could. Fast forward...the outstanding NLPA website, on-line interaction, scholarly articles/NLPA journal, culminating with an outstanding biannual conference packed with informative and applicable information.

I am proud to be a founding and lifetime member of NLPA, an organization representing the highest quality of psychological and mental health information and research available for today's professional. I continue to mentor students and early-career professionals. Contact me for information on a career at the community college. ¡Adelante y sí se puede!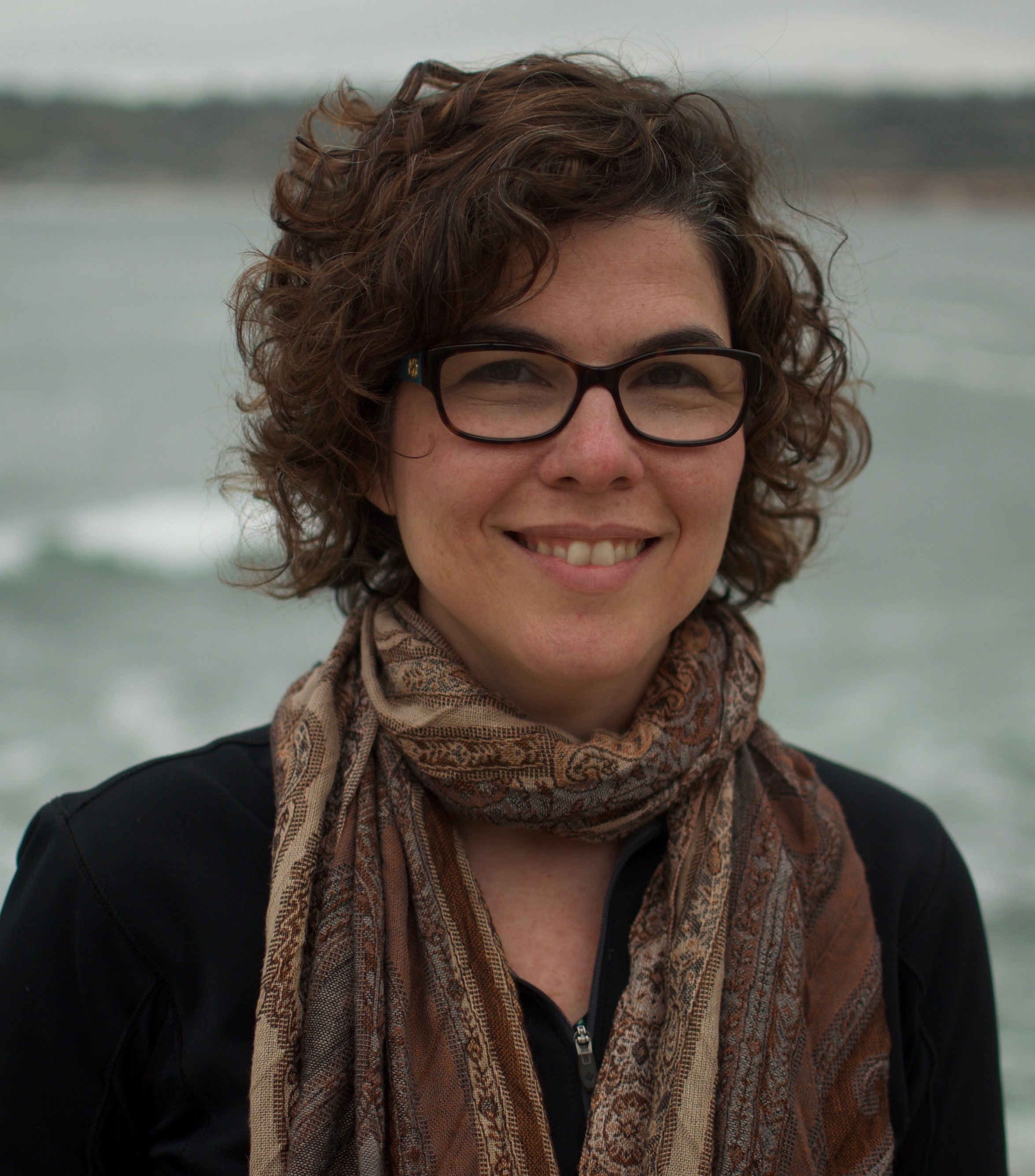 Melanie M. Domenech Rodríguez, PhD (melanie.domenech@usu.edu)
I am a Professor of Psychology at Utah State University. My research focuses on the cultural adaptation of an evidence-based intervention for Spanish-speaking Latino families to improve family functioning and child outcomes. I am also proud to provide a professional home for my graduate students in the Culture & Mental Health Lab at USU. I am Past President of the National Latina/o Psychological Association, President-Elect of Psi Chi, the International Honor Society in Psychology. I am also Chair of Utah State University' Institutional Review Board. I was born and raised in Puerto Rico. I have two daughters that keep me humble in carrying out clinical work with families and research in parenting practices.
Why NLPA Lifetime? I became a lifetime member of NLPA after experiencing the 2004 conference in Scottsdale, AZ. It was early in my career and I immediately felt at home as did my graduate students. I knew that the Asociación was special and I wanted to support its growth and success in any way possible. NLPA is a true professional home for students, practitioners, educators, consultants, and researchers who come together to advance Latinx mental health in an integrated manner while keeping to the highest moral and ethical standards and promoting culturally-grounded ways of knowing. I love being a part of NLPA for the professional growth opportunities it offers for my students and me.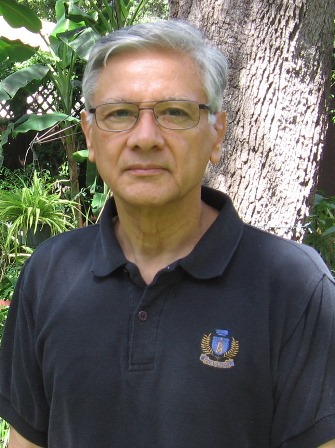 Daniel Macias, PhD (danielmacias.phd@gmail.com)
I became a lifetime member of NLPA in February, 2004. I was a late bloomer and did not earn my PhD. from the University of Texas (Austin) until August, 1994 at the age of 45 (one month shy of my 46th birthday). I became a lifetime member of NLPA nearly 10 years later. But it seems like just yesterday. It was difficult acclimating to academia while facing new challenges. I grew up in Kansas City, and most people don't think of the Midwest as having much of a Latino environment. My four grandparents immigrated to this country in the late 19 teens (after the Mexican Revolution). Thousands came during that period, resulting in a number of enclaves of Hispanics. Most of my neighborhood were Mexicans and Mexican Americans. We held tamaladas and celebrated Mexican history and culture. Every summer I danced for the annual Guadalupe Center Fiesta. Our Lady of Guadalupe church was half a block from our house, and I can still hear the church bells ringing announcing morning church services, conducted in Latin and Spanish and English. I was an alter boy and a member of the "Knights of the Alter".
My first encounter with non-Spanish speakers was when I went off to minor seminary in Connecticut in the early 60's. I finished High School (primarily a Latino student body; and I was president of the Spanish Club) and finished college (BA) back in Kansas City (1970). After 17 years out of school, I returned to continue my education. Being an older student, a Latino, and a gay male, it was a long, difficult, and challenging adjustment. After getting my Ph.D. in 1994, I went to work as a prison psychologist in Amarillo, Tx. I had gypsy feet and could not stay in one place, so after the prison, I worked at the San Antonio State Hospital (SASH); while I taught evening courses at UTSA in the Counselor Education program. In 2009, I moved to Florida for family reasons. While there, I taught at the local college and at the University of West Florida. I also did some part-time work at local nursing and rehab centers doing therapy and evaluating (for dementia). Missing the ambiance, in 2015, I returned to San Antonio. I currently work part-time (semi-retired) doing assessments and therapy in nursing home and rehab centers.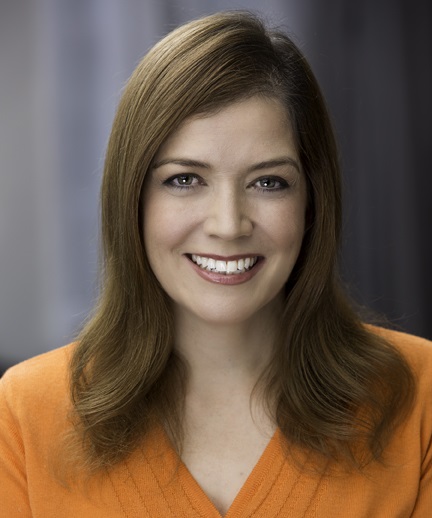 Lorna Myers, PhD (lmyers@epilepsygroup.com)
I am a bilingual and bicultural (Argentina and USA) clinical psychologist and neuropsychologist and earned my degree in psychology in Buenos Aires, Argentina and my doctoral degree at the City University of NY. I completed my internship at Bellevue Hospital Center in NYC and my fellowship in neuropsychology at NYU Medical Center.
I was the president and editor and chair of Publications at the Latino Psychology Association of NJ and member at large at the Association of Hispanic Mental Health Professionals. I am now the executive director of Epilepsy Free not-for-profit and the director of the Psychogenic non-epileptic Seizures Program (PNES) at the Northeast Regional Epilepsy Group.
My professional work has focused on developing valid neuropsychological batteries and treatment approaches for the following patient populations: Spanish-speaking patients and patients diagnosed with PNES (a form of conversion disorder). I have published numerous papers, books and book chapters and speaks nationally and internationally on these topics.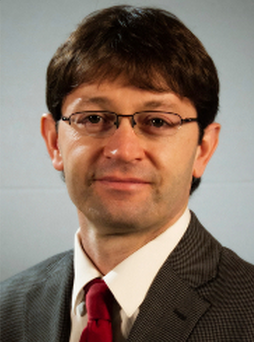 Antonio Polo, PhD
I am an Associate Professor of Psychology in the Clinical Child area at DePaul University, in Chicago. I was born in Mexico City and moved to the United States at the age of 13. I went to high school in Whittier, CA and did my undergraduate and graduate studies at UCLA. After spending 2.5 years in Boston at the Center for Multicultural Mental Health Research, I accepted a position at my current institution. My research focuses on examining social and cultural factors that impact the expression of distress and behavior problems among ethnic minority youth, particularly those living in linguistic minority and immigrant households.
I am also very interested in the literature on the effects of psychosocial treatments on ethnic minority populations. In our lab, we conduct randomized control trials in school-based settings to examine the effects of interventions for depression. The trials have been funded by the Annie E Casey Foundation and are done in collaboration with our mental health agency, the Family and Community Services Center, where I supervise students and staff on our protocol, which is called "Act & Adapt." My decision to join NLPA as a lifetime member was quite simple. I value the purpose of the organization and its members, and can't imagine not being a part of it in the future. I look forward to watching it grow and expand in influence and to be involved with a new generation of students and colleagues with diverse and overlapping interests.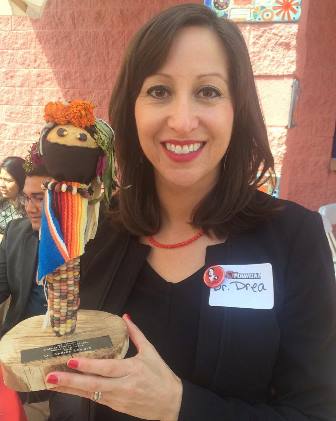 Andrea Romero, Ph.D.
I am a Professor in Family Studies and Human Development at the University of Arizona. My family has lived in the Northern New Mexico region for hundreds of years, and being a 'manita is central to my identity and values. My training is in Applied Social Psychology with an emphasis on adolescent health. I am the Director of the Frances McClelland Institute for Children, Youth and Families where we are a catalyst for cutting-edge research that has direct relevance to improve quality of life. I am also co-chair for the Latino Families Research Consortium that brings together faculty across universities and disciplines to work together on new strengths-based research on Latino children and families.
I was there at the beginning of the National Latina/o Psychology and was on the first executive council in 2002 to develop the website. I am beyond pleased to see that what we believed this organization could become has exceeded even our imagination. I have served as Associate Editor for the Journal of Latina/o Psychology for five years. I have just started, now in 2017, as secretary for the organization.
I am thrilled to be a lifetime member of the National Latina/o Psychological Association and all that it stands for in terms of promoting psychological research and practice with Latinx populations. I have found that this is an important academic community for my own development as a professional. In this organization, I have found mentors, advocates, collaborators, and friends. I have attended every conference and hope to attend many more in the future. It is my honor to remain a part of this organization and to continue to contribute to its growth.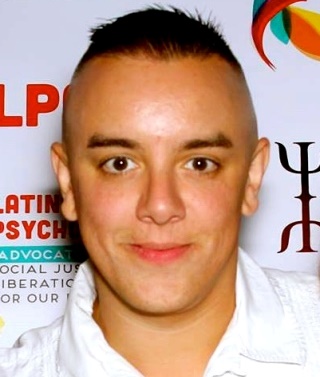 Carlos Santos, PhD
I am Assistant Professor in the Counseling & Counseling Psychology program at Arizona State University. I earned my doctoral and undergraduate degrees from NYU and completed a masters in education at Harvard. My research employs a normative, relational and contextual framework to understand the association between indicators of well-being (broadly defined) and developmental changes in social identities (e.g., ethnic-racial, gender, and sexual identity), its intersections , stereotyping and discrimination related to these social identities among diverse youth and young adults.
In a related line of research, my colleagues and I have been working together to develop a series of scales that capture feelings of marginalization/discrimination and psychological costs associated with immigration enforcement among Latinx individuals in the U.S.
I became a lifetime member of NLPA to build on existing connections I'm already forming via NLPA that are personally and professionally enriching, and to foster new ones. I look forward to becoming more involved in the organization for years to come. My email is carlos.e.santos@asu.edu.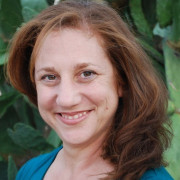 Lisa Spanierman, PhD
I became a Lifetime Member of NLPA because the organization is inspiring! I attended my first conference in Albuquerque in 2014 and learned so much from the cutting-edge research, practice, and leadership-focused presentations. As a White woman residing in the US Southwest, it is crucial that I am informed and involved in the important work that NLPA members conduct.
I am Professor and Faculty Head of Counseling and Counseling Psychology at Arizona State University. My research focuses on racial attitudes among White individuals, racial microaggressions, and racial climate in higher education. In the ASU programs, I teach multicultural counseling, advanced counseling theories, and social bases of behavior, where I try to help students solidify the link between science and practice. I also provide workshops on cultural competence to teachers and counselors in Maricopa County and across the state of Arizona. Presently, I am associate editor for the Journal of Diversity in Higher Education. I attended the University of Florida (BS, Psychology), Columbia University, Teachers College (MA, EdM, Psychological Counseling), and University of Missouri (PhD, Counseling Psychology). It is an honor to be a lifetime member.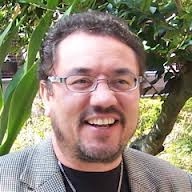 Edil Torres Rivera, PhD (etorresrivera@gmail.com)
I have a PhD in Counseling Psychology with a concentration in multicultural counseling from the University of Connecticut, Storrs. I am a professor at South University, Richmond, Virginia Campus. I am a native Puerto Rican with a career of over 20 years in counseling. This includes 12 years in the United States Army.
My research interests are in multicultural counseling, group work, chaos theory, liberation psychology, indigenous counseling, Puerto Rican studies, identity development, and gang/prison-related behavior. Specifically, my primary research focuses on complexity and how indigenous healing techniques are a necessary ingredient when working with ethnic minority populations in the United States. I have additional interests in studying the implications of social injustice and oppression in counseling and psychotherapy with ethnic minorities in the United States.
My community work includes consultation services to the Pyramid Lake Paiute Tribe Council in Nevada, visiting professor to the Universidad del Valle, Guatemala, and I was the director of the Graduate School of Education's School Counseling Program in Singapore.
I became a lifetime member because Dr. Patricia Arredondo called and asked for my support toward the creation of a strong national association that could serve as a central point of support for Latinxs psychologists in the USA, a place that Latinxs could feel in familia and could strive toward excellence in service and scholarship. Like a good Puerto Rican, I responded to call and provide my support to the familia and that vision.