News & Events
Statement of Support for University of Missouri
December 1, 2015
The Leadership Council of the National Latina/o Psychological Association (NLPA) wishes to express our solidarity with the students, faculty and staff at the University of Missouri (MU) who are engaged in the struggle for equity and social justice. In conducting peaceful and effective protests you have created the possibility for meaningful change for your community.
Read more
...
---
SAVE THE DATE!
The NLPA Biennial Conference is coming to Orlando, FL in 2016!!!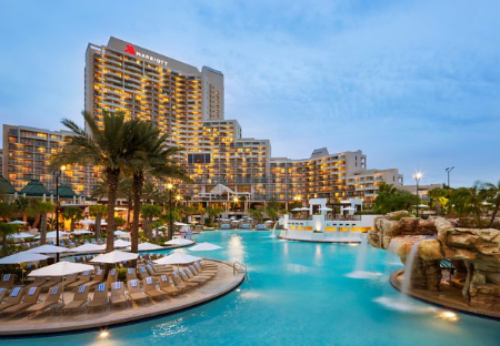 We look forward to seeing you and your family at the
Orlando World Center Marriott!
Mark your calendar:
Thursday, September, 29th to Sunday, October 2nd, 2016
---
NLPA Response to the APA Hoffman Report
August 3, 2015
The National Latina/o Psychological Association (NLPA) emphasizes the well-being of Latina/o
communities throughout the world. As such, the impact of torture has a particular resonance for many
Latinas/os, whose family members and communities have been directly and negatively impacted by
such practices. As we note in our
NLPA Position Statement on the Use of Abusive Interrogation
Practices.
Read more...
---
NLPA Statement on Candidate Public Remarks
July 16, 2015
The mission of the National Latina/o Psychological Association includes a focus on the well-being of Latina/o populations. As such, we affirm the value and dignity of Latin@os of all national heritage backgrounds and their continuing contributions to the prosperity of the United States. Derogatory statements about persons of Mexican heritage in public and national settings are divisive and run against the spirit of inclusive diversity being advanced in this country. Additionally, hate crimes against persons perceived to be Latin@o as well as of foreign national origin have increased in the U.S. over the last several years. Thus, racist statements against persons of Mexican heritage in a public, national forum contribute to hateful sentiments and behaviors against Latin@o and immigrant communities. To this end, NLPA continues to denounce racist and otherwise derogatory messages and instead works to promote social justice for all persons, particularly those who cannot readily speak for themselves.
---
First online CE program sponsored by NLPA in conjunction with Alliant International University by Dr. Esteban Cardemil.
The National Latina/o Psychological Association cordially invites you to our first-ever Continuing Education training by Dr. Esteban Cardemil:
Clinical Work with Latinas/os: Integrating Research into Best Practices
This online training provides 2.5 credit hours and will focus on the following learning outcomes:
The landscape of epidemiological and healthcare disparity research that is related to how and when Latinas/os seek psychotherapy
The evidence supporting particular forms of psychotherapy for Latinas/os The process by which interventions have been adapted for use with Latinas/os
How to best implement culturally competent psychotherapy with Latinas/os
$40 NLPA members
$62 Non--‐NLPA members
Please register here.
For technical assistance, please contact Eric Melendez, Alliant International University: Email: emelendez@alliant.edu; Phone: 415--‐955--‐2029, Toll Free: 800--‐457--‐1273
NLPA members, please use the discount code: NLPA. Enter the code into the discount code box after selecting the course, click recalculate and the fee for the course will go to $40.
---
AAPA Statement on Michael Brown and Eric Garner
January 5, 2015
As we begin our work in 2015, the Asian American Psychological Association (AAPA) wishes to reflect on the recent series of events that have sparked much pain and anguish across the country. The AAPA shares the deep sadness and anger across the country and world in response to recent grand jury decisions not to indict the police officers who were involved in killing of Michael Brown in Ferguson, Missouri and Eric Garner in Staten Island, New York. We express our deepest condolences to the families and communities of Brown and Garner, and stand in solidarity with our African American brothers and sisters. We believe #BlackLivesMatter and we will continue to stand with the Black community and advocate for justice. Read more...
---
Latin@ psychologists featured by APA's Office of Ethnic Minority Affairs this past September during National Hispanic-Latino Heritage Month.
Congratulations to:
Patricia Arredondo, EdD
Martha E. Bernal, PhD
Glorisa J. Canino, PhD
Edward Delgado-Romero, PhD
Milton Fuentes, PsyD
Carlos Albizu Miranda, PhD
Marie Lucia Miville, PhD
Esteban L. Olmedo, PhD
Inoa Vazquez, PhD, ABPP
Ena Vazquez-Nuttall, EdD
---
VIDEO

:

No Way But Through by Dr. Melanie Domenech Rodríguez