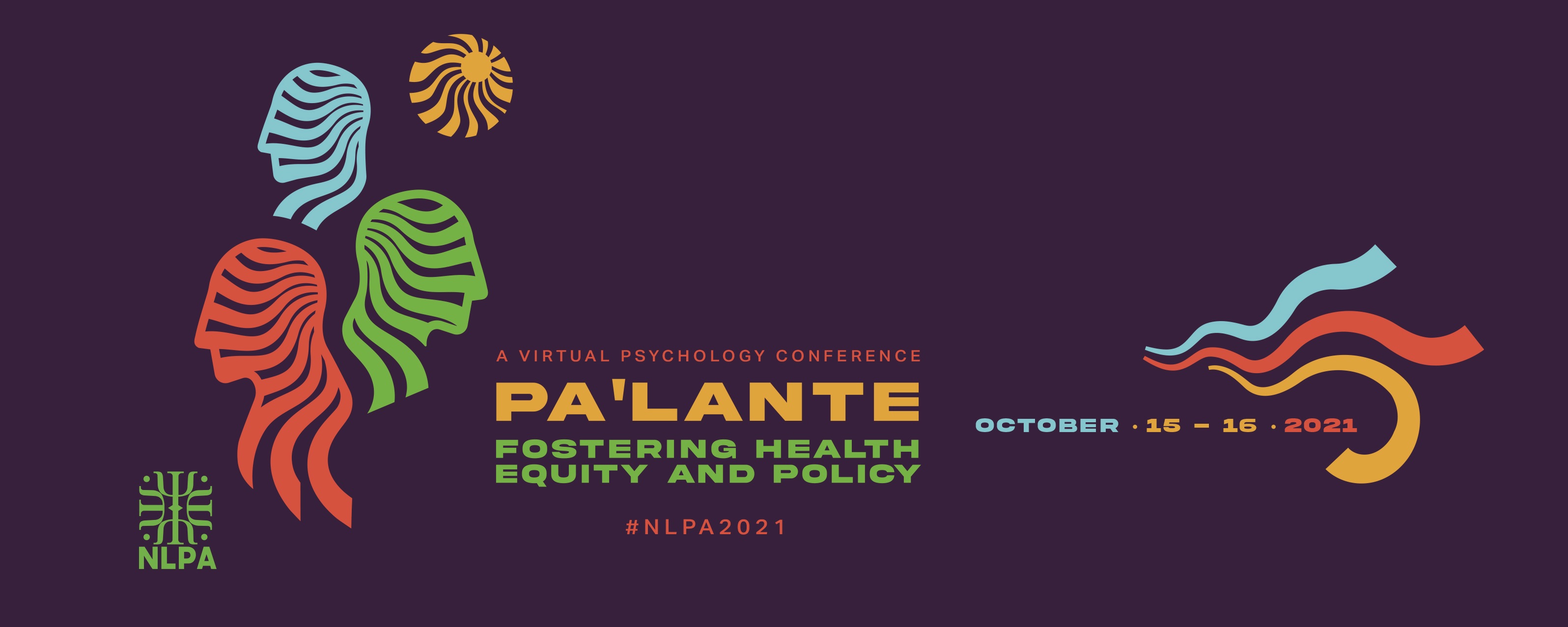 2021 NLPA SPONSORSHIP OPPORTUNITIES 

Who are we?
The National Latinx Psychological Association (NLPA) is a vibrant national organization of mental health professionals, academics, researchers, students, and policy makers representing a rich diversity of national backgrounds, ethnic and cultural origin, sexual orientation, religious traditions, and political ideology. NLPA members advocate for the physical, psychological, sociopolitical and economic well-being of the Latinx globally.

Becoming a Sponsor
Your funds will make an impact by helping our organization support research grants, fund various scholarships for NLPA students, and help cover conference expenses.  If you're interested in sponsoring the 2021 NLPA conference, please review our sponsorship opportunities below.

How many views will your ad have?
Take advantage of the different sponsorship opportunities and ad options we offer your company, institution or organization. The advertisements in the digital conference program will reach more than 600 members; we'll advertise the conference via our social media channels to more than 1,000 social media followers!

Sponsorship Levels
The virtual platform of this year's conference provides some excellent opportunities for sponsors. We have six different levels of sponsorship packages available as well as online exhibition opportunities and event sponsorships.

For a detailed look at the sponsorship opportunities available, please click here.
Type of Sponsorship
Price
Sponsorship Packages
 

Diamond

$3,500

Platinum

$2,500

Gold

$1,500

Silver

$1,250

Bronze

$400

Iron

$200

Online Exhibition Sponsorship

$1,000

Event Sponsorship

 

Bienvenida: Welcome & Networking Reception
(on Friday October 15th, 2021)


$500

Noche de Gala: Awards & Dance
(on Saturday October 16th, 2021)


$750

General Sessions and Keynote Addresses

$1,000
Download 2021 NLPA Sponsorship Opportunities


Payment
Submit the payment for sponsorship packages, exhibition, and event sponsorships via the 2021 NLPA Sponsorship Portal by the deadline detailed in the artwork submission section below. 


Artwork Submission
Ads must adhere to the 2021 NLPA Ad Specifications. Logos must be in high resolution in JPEG file format. All artwork (ads and logos) must be submitted via the 2021 NLPA Artwork Submission Portal. Exhibition Sponsorships will need to upload a MS Word document with the information requested via the 2021 NLPA Artwork Submission Portal.


Download 2021 NLPA Ad Specifications


The deadlines for submission of artwork and/or information is as follows:
| | |
| --- | --- |
| Type of Sponsorship | Deadline |
| Diamond - Bronze Sponsorship Packages | September 15, 2021 |
| Iron Sponsorship Package | October 7, 2021 |
| Exhibition Sponsorship | September 15, 2021 |
| Event Sponsorship | October 1, 2021 |
Exhibition Sponsorships
Submit a document (in MS Word) with a 200 word description of the organization or institution, a one-page list of resources and contact us information for publication on a conference webpage. The information should be submitted via the 2021 NLPA Artwork Submission Portal.

For questions about sponsorships, please contact [email protected]


NLPA is a 501c3 organization. NLPA's Federal Tax ID# is 20-0455079.